08 Feb

2004 California Biennial
2004 California Biennial
October 12, 2004 – January 9, 2005
Demonstrating California's increasingly influential role as an international artistic center, OCMA presents the 2004 California Biennial, the largest and most ambitious biennial at the museum to date. This exhibition showcases some of the state's most exciting emerging visual artists and brings together more than 120 works by 27 individuals and artist collectives, including large-scale installations, sculpture, paintings, works on paper, wall drawings and photographs, and digital and video art. The artists work in a wide range of styles and represent the multinational, multiethnic character of California's rich artistic environment.
Artists:
Libby Black, Mark Bradford, Marco Brambilla, Brian Calvin, Sean Duffy, Mark Dutcher, Simon Evans, Kota Ezawa, Kim Fisher, Amy Franceschini, Karl Haendel, Glenn Kaino, Soo Kim, Michelle Lopez, Mads Lynnerup, Malerie Marder, Kori Newkirk, Ruben Ochoa, Kaz Oshiro, Rigo 23, Mindy Shapero, Shirley Shor, Joel Tauber, Josephine Taylor, Mungo Thomson, Kerry Tribe, and VALDes.
This exhibition was organized by the Orange County Museum of Art and curated by Elizabeth Armstrong and Irene Hofmann.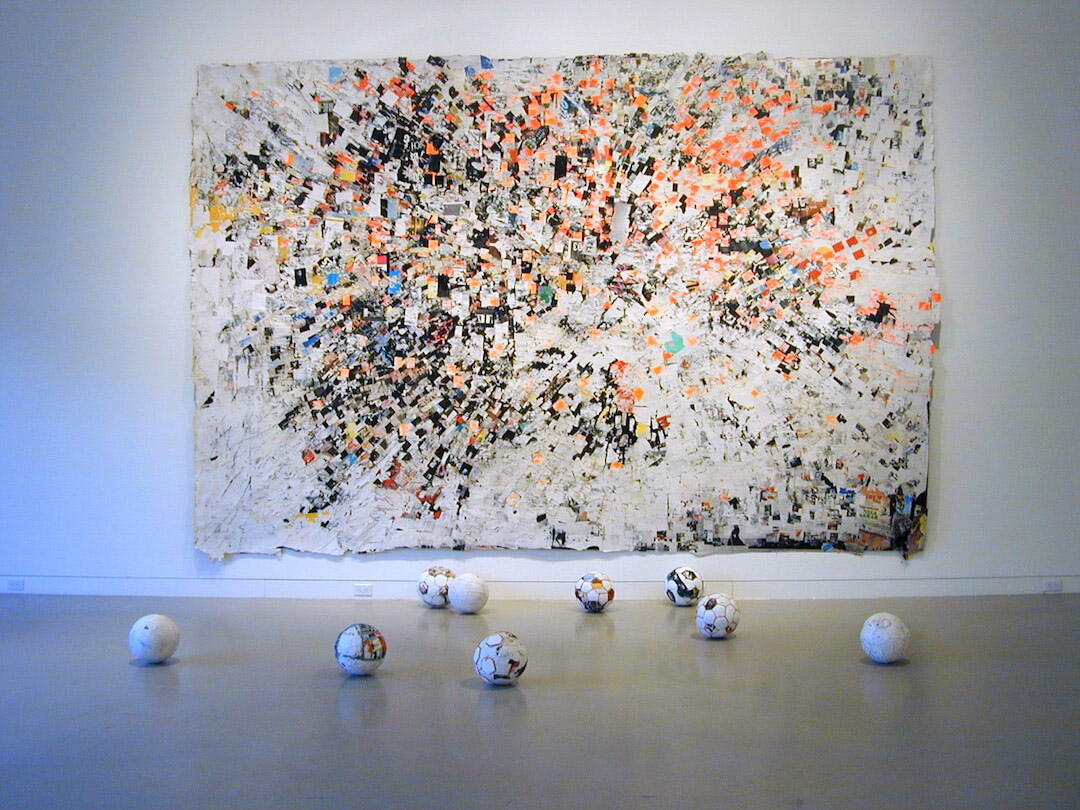 Mark Bradford, Game recognize game, 2004; paper on paper; Courtesy of the artist and Brent Sikkema, New York. 2004 California Biennial; (installation view), 2004; Orange County Museum of Art, Newport Beach, CA. Photo: Bliss Photography.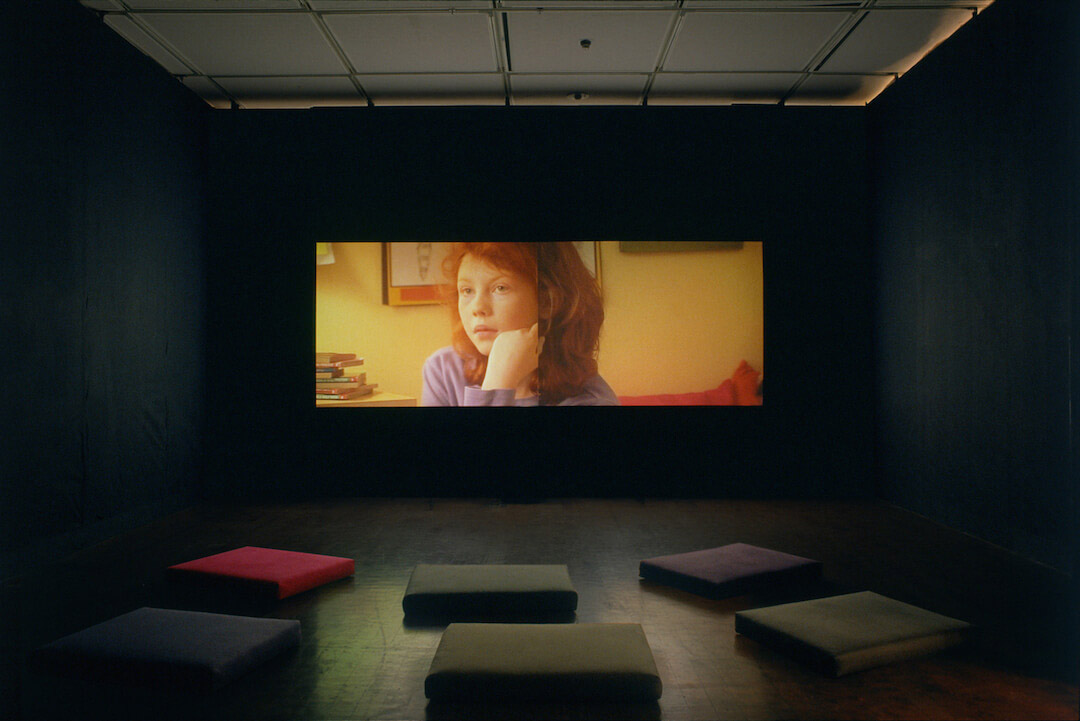 Kerry Tribe, Here & Elsewhere (installation view), 2002; two-channel DVD projection; Museum purchase with funds provided through prior gift of Lois Outerbridge, 2004.017.