25 Jan

Fabrice Gygi: The Aesthetics of Control
Fabrice Gygi:
The Aesthetics of Control
October 30, 2005 – March 12, 2006
Swiss artist Fabrice Gygi creates site-specific installations, large-scale sculptures, and functional public-service devices that reference the often-unnoticed architecture and apparatuses of authority. In Gygi's works, the form of stadiums, bleachers, crowd control barriers, podiums, tents, and public facilities are stripped of their civic utility and charged with an ambiguous purpose. Many of his works take on a dual quality, appearing at one moment as a meeting place, for example, and at another as a refugee camp. Skillfully appropriating materials? and instruments of order, Gygi's works present a multilayered critique of authoritarian structures.
Fabrice Gygi: The Aesthetics of Control is the artist's first major museum exhibition in the United States and features newly commissioned works made in response to the museum's public spaces.
This exhibition was organized by the Orange County Museum of Art and curated by Irene Hofmann.
Fabrice Gygi, Minoviras, 2000, rubber; Collection of Pierre Huber, Geneva. Photo courtesy of the artist.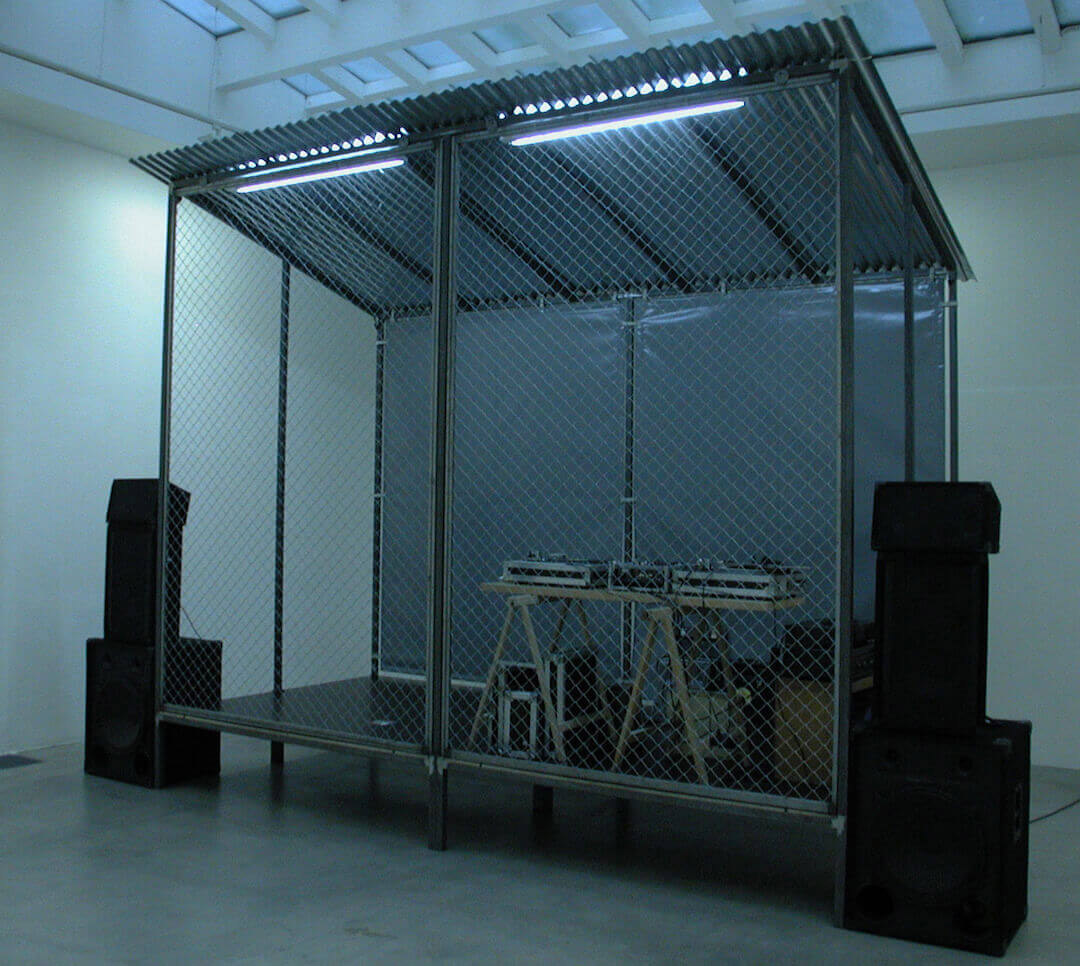 Fabrice Gygi, Scene, 2000; metal, wood, canvas, sound system; Courtesy of the artist.