05 Jan

Peter Saul
Peter Saul
June 22 – September 21, 2008
Peter Saul is the first major American survey of works by the controversial pop pioneer. The 50-work exhibition features paintings and drawings from the early 1960s to the present, including large-scale "historical epics," satires of art history, and several of his most recent paintings addressing World War II and the war in Iraq. Saul's twisted comic-book forms, artificially hot colors, and unquenchable ambition to provoke strong feelings through his work have kept him on the edges of the art world while also preserving, for over forty years, the resonance of his work.
Exhibition Tour Schedule:
Pennsylvania Academy of Fine Arts, Philadelphia, PA
October 18, 2008 – January 4, 2009
Contemporary Art Center in New Orleans, LA
February 14 – May 24, 2009
This exhibition was organized by the Orange County Museum of Art and guest curated by Dan Cameron.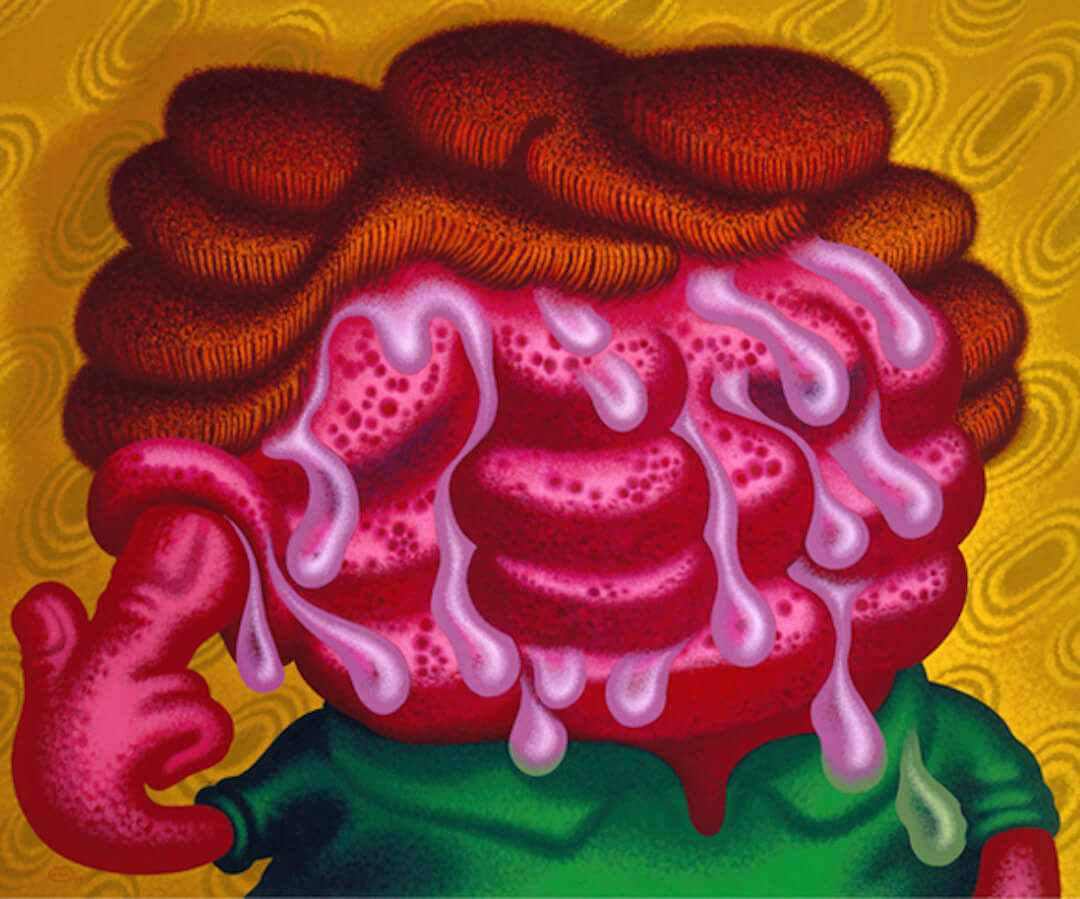 Peter Saul, Cold Sweat, 1999; acrylic on canvas; 55-1/4 x 66-3/4 inches; Private Collection New York, courtesy David Nolan Gallery, New York.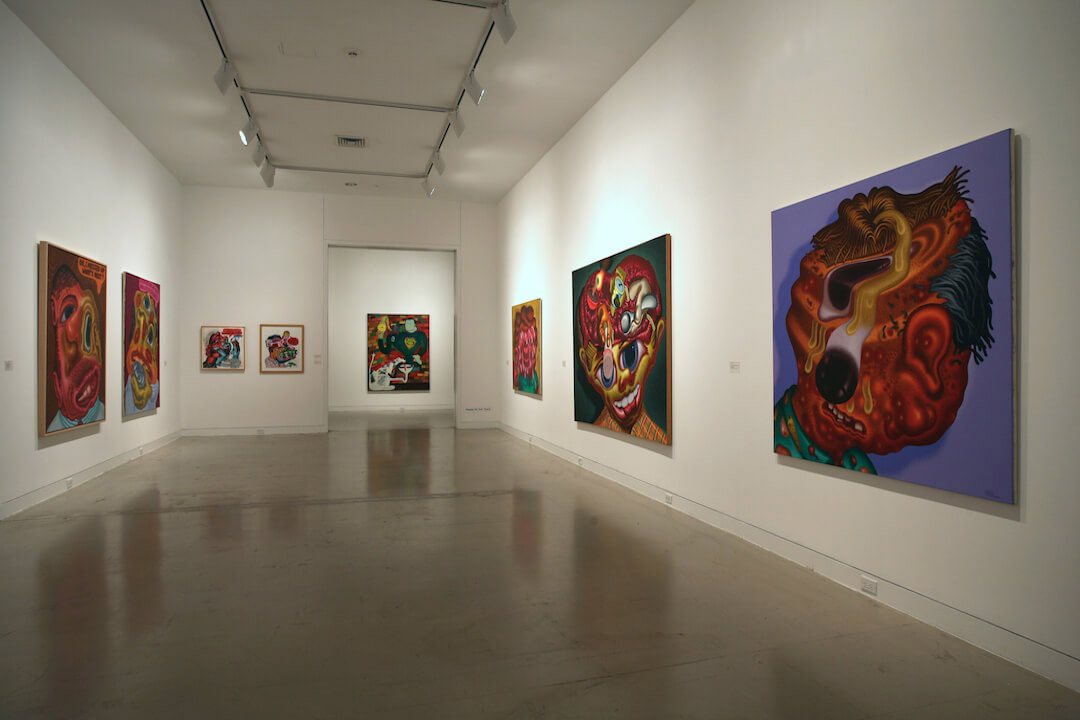 Peter Saul (installation view), 2008; Orange County Museum of Art, Newport Beach, CA. Photo: Bliss Photography.