01 Dec

Jack Goldstein x 10,000
Jack Goldstein x 10,000
June 24 – September 9, 2012
Jack Goldstein x 10,000 is the first American retrospective of the Canadian-born artist Jack Goldstein (1945-2003). Goldstein spent most of his life in Southern California and became a central figure in a loosely-affiliated group of artists in the 1970s known as the Pictures Generation. Showcasing Goldstein's paintings, films, sound recordings, installations, and ephemera, the exhibition provides an in-depth understanding of the extraordinary breadth of his work and the artist's influence on a younger generation.
Exhibition Tour Schedule:
The Jewish Museum, New York, NY
May 10 – September 29, 2013
This exhibition was organized by the Orange County Museum of Art and guest curated by Philipp Kaiser.
Jack Goldstein, Untitled, 1984; acrylic on canvas; 72 x 72 inches; Collection Orange County Museum of Art, Museum purchase with funds provided through prior gift of Mrs. Ethel Rose, 2009.001.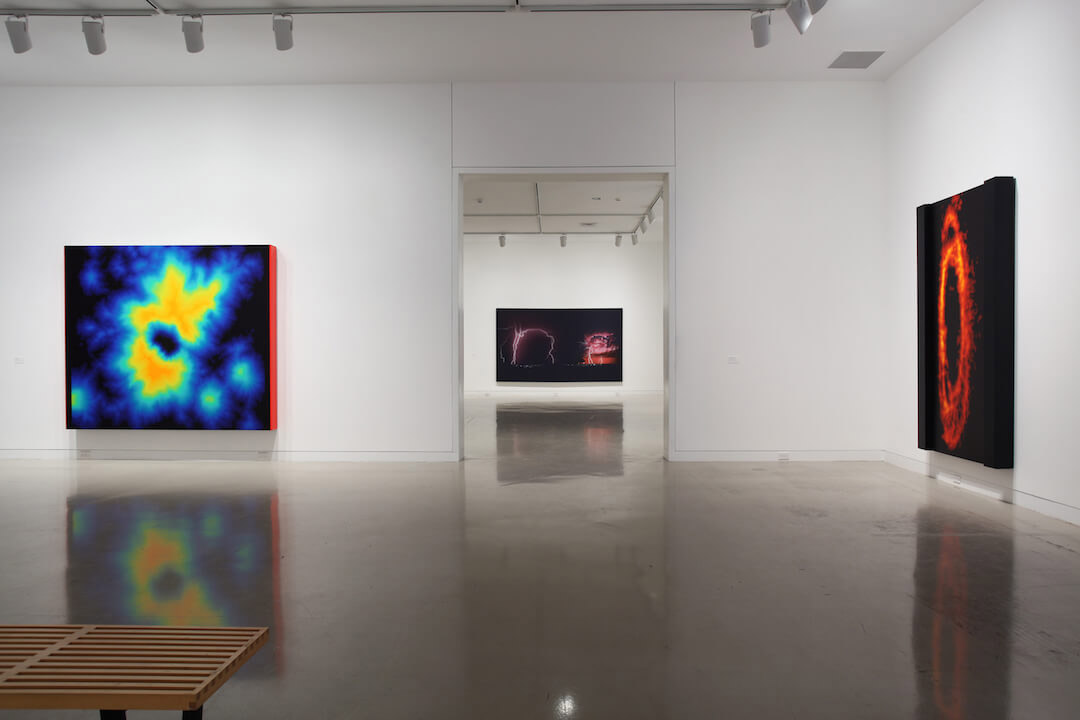 Jack Goldstein x 10,000 (installation view), 2012; Orange County Museum of Art, Newport Beach, CA. Photo: Bliss Photography.