20 Sep

Rodrigo Valenzuela: American-Type
Rodrigo Valenzuela:
American-Type
October 6, 2018 – March 17, 2019
In his photography and video-based, work Rodrigo Valenzuela is highly conscious of how the camera translates spaces, objects, and people into images. American-Type investigates topics of alienation and displacement relative to questions about labor, immigration, and American culture. This series of photographs calls attention to the lack of subtext and complex critical thinking in today's sound-bite culture. Despite the seeming simplicity of the forms and lines in the photographs meant to resemble abstract paintings, Valenzuela's process of constructing complex elements and environments to be photographed multiple times is an extremely labor-intensive endeavor. Valenzuela's video work further comments on the sense of alienation and emotional distance, often in spite of physical proximity, common to the immigrant worker experience in America.
This exhibition was organized by the Orange County Museum of Art and curated by Cassandra Coblentz.
Rodrigo Valenzuela, American-Type Series, 2018; archival pigment print mounted on Dibond with artist frame; 54 x 44 inches; Courtesy of the artist and Klowden Mann Gallery, Culver City.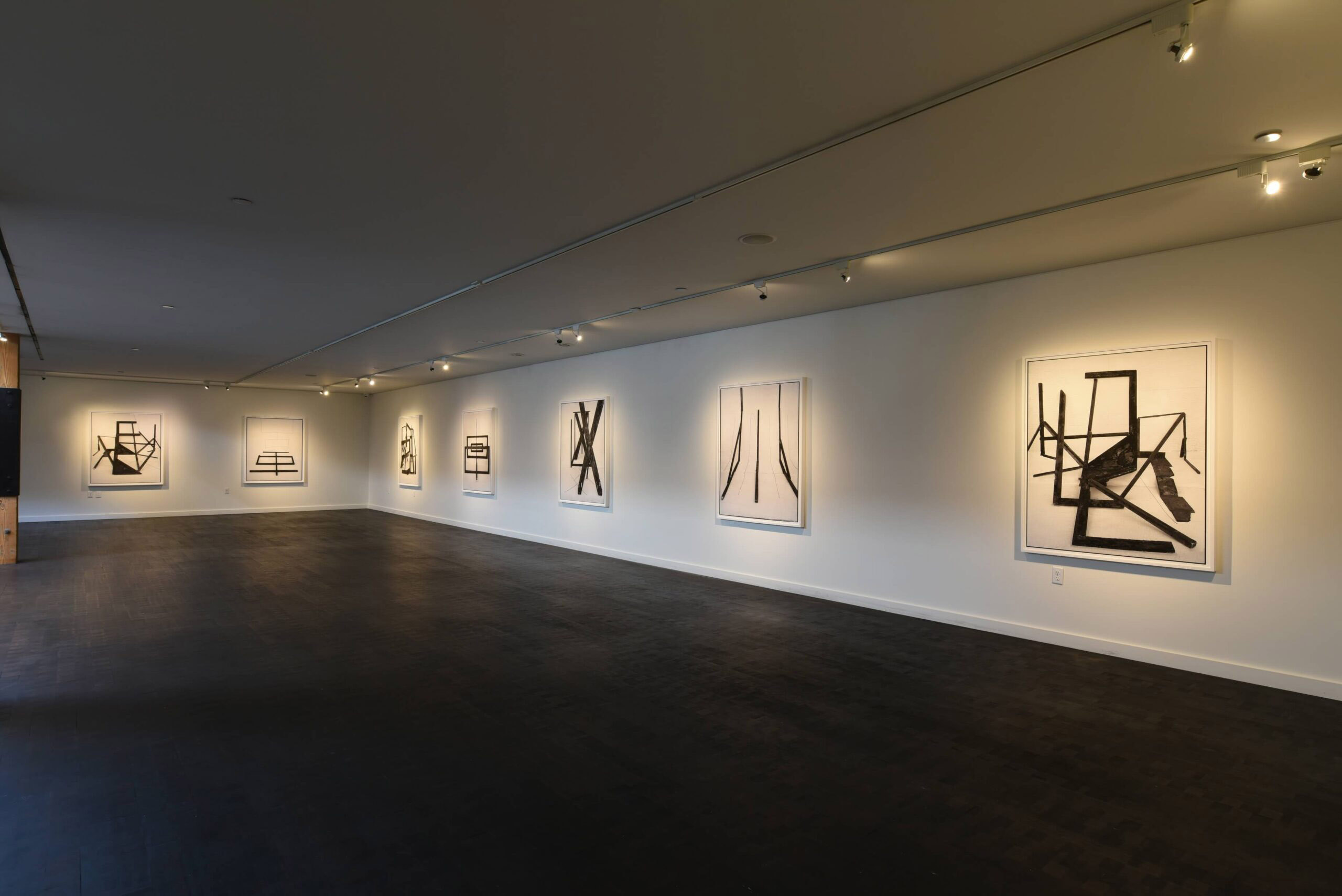 Rodrigo Valenzuela: American-Type (installation view), 2018-19; Orange County Museum of Art, Santa Ana, CA. Photo: Bliss Photography.