20 Sep

Ni Youyu: Dust Paintings
Ni Youyu:
Dust Paintings
October 6, 2018 – March 17, 2019
Chinese artist Ni Youyu draws inspiration from the tradition of landscape in art history as well as his personal experiences and cultural background. He is fascinated by science and pushes the boundaries of photography and painting to explore concepts of microcosm and macrocosm as well as the ephemeral and the eternal. Using exact replicas of photographic images of the galaxy as sources for his Dust Paintings, Ni creates the paintings by meticulously applying layers of glue and powered chalk to carefully gridded images. Conscious of the contradictions implied in using the extremely fugitive and basic material of chalk to represent entire vast nebulae, Ni essentially collapses great distances of time and space using this most mundane human writing tool and fragile medium.
This exhibition was organized by the Orange County Museum of Art and curated by Cassandra Coblentz.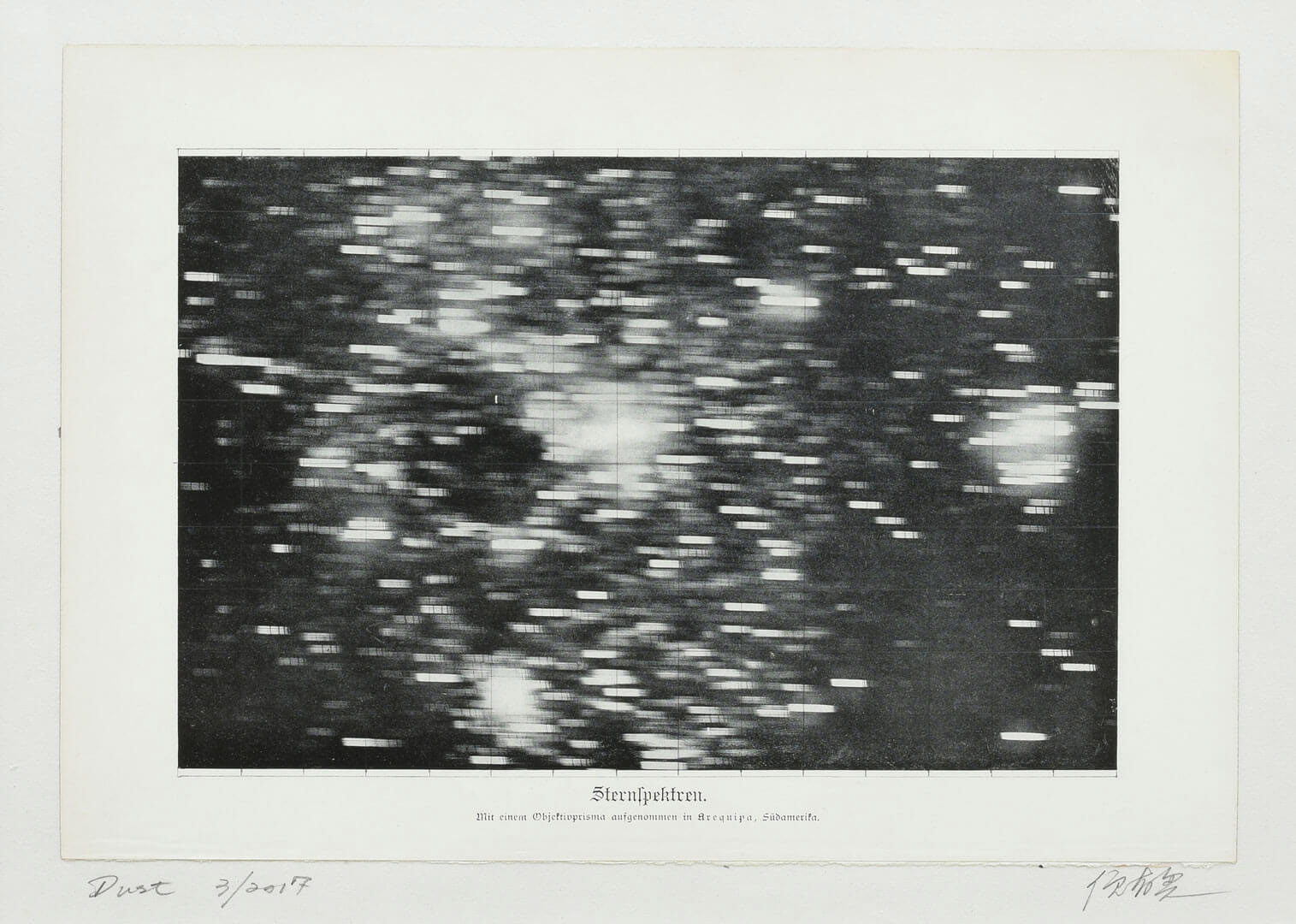 Ni Youyu, Dust (Stellar Spectrum) (detail), 2017; mixed media on paper; 12-3/16 x 16-1/8 inches; Courtesy of the artist and Perrotin. Photo: Bliss Photography.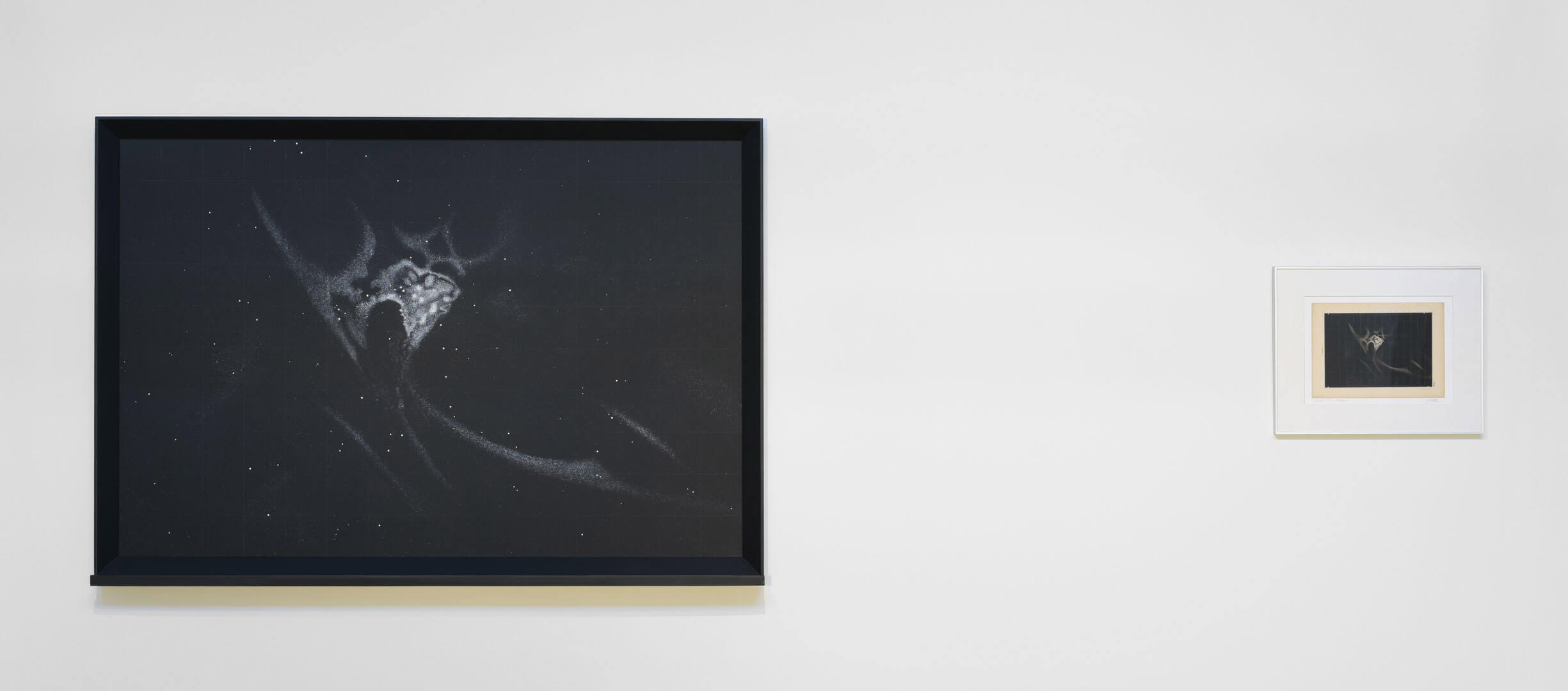 Ni Youyu, Dust (Orion Nebula), 2016; chalk powder and mixed media on wood board and sketch on paper; 43-3/4 x 62 inches and 15-3/4 x 19-7/8 inches; Courtesy of the artist and Galerie Nathalie Obadia, Paris/Brussels. Photo: Bliss Photography.