20 Sep

Kathryn Garcia: gone, gone way beyond
Kathryn Garcia:
gone, gone way beyond

October 6, 2018 – March 17, 2019
Kathryn Garcia's work is rooted in her studies of ancient and sacred sites and the ways in which historical feminist archetypes have informed human consciousness. The title gone, gone way beyond quotes from the Heart Sutra, a Buddhist text. Garcia's project seeks to offer viewers space to reflect and gain wisdom, which is increasingly important in the current climate of widespread political and cultural anxiety. The central component of Garcia's installation is Hipogea Nº33, a pyramid inspired by Garcia's travels to ancient Phoenician sites in Ibiza, Spain. The empty space of the pyramid served as the site for sound healings, meditations, and other events that offered visitors further opportunities to explore these ideas of emptiness, wisdom, and refuge.
This exhibition was organized by the Orange County Museum of Art and curated by Cassandra Coblentz.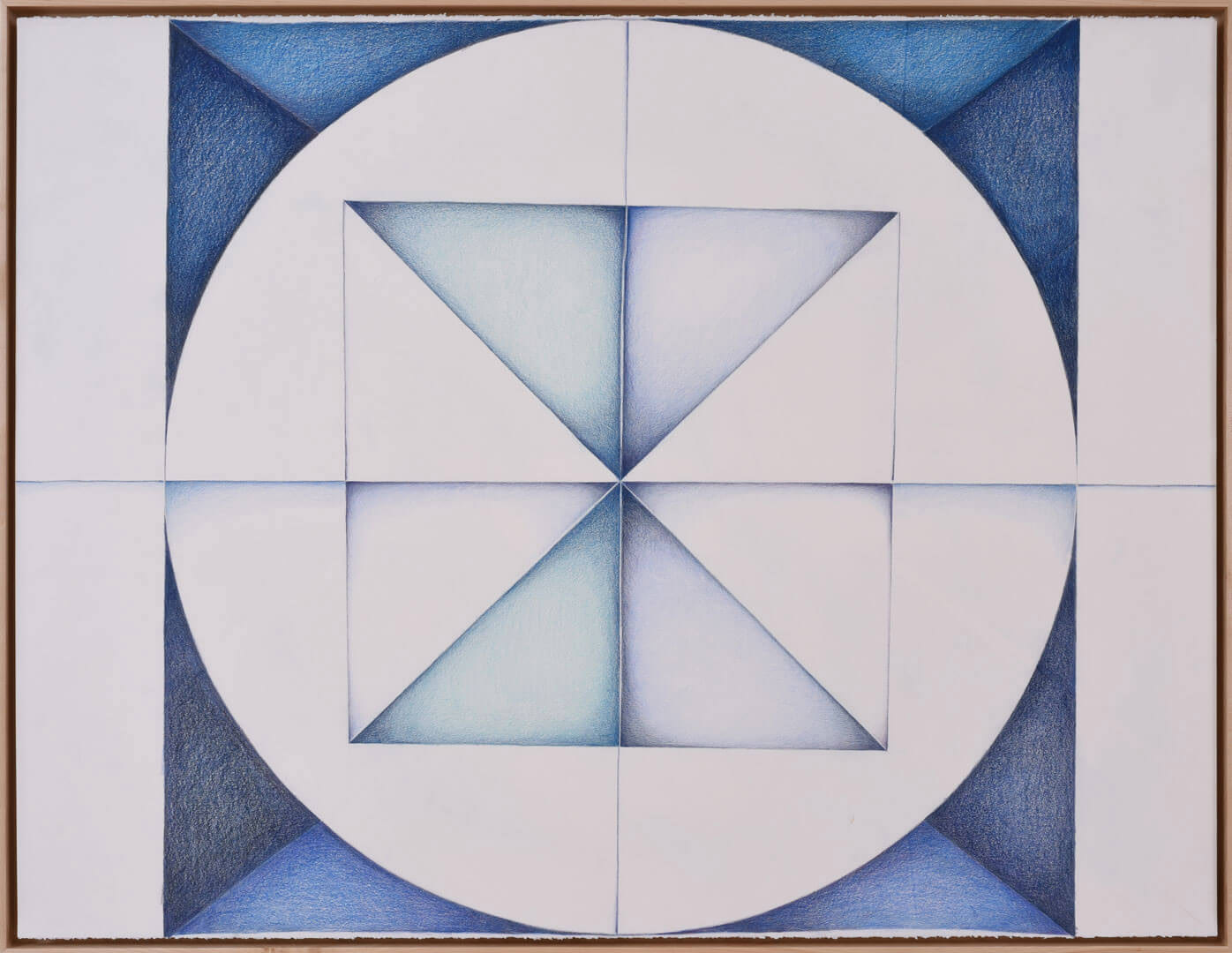 Kathryn Garcia, Forma II, 2018; colored pencil and graphite on Stonehenge paper; 38 x 50 inches; Courtesy of the artist; Photo: Bliss Photography.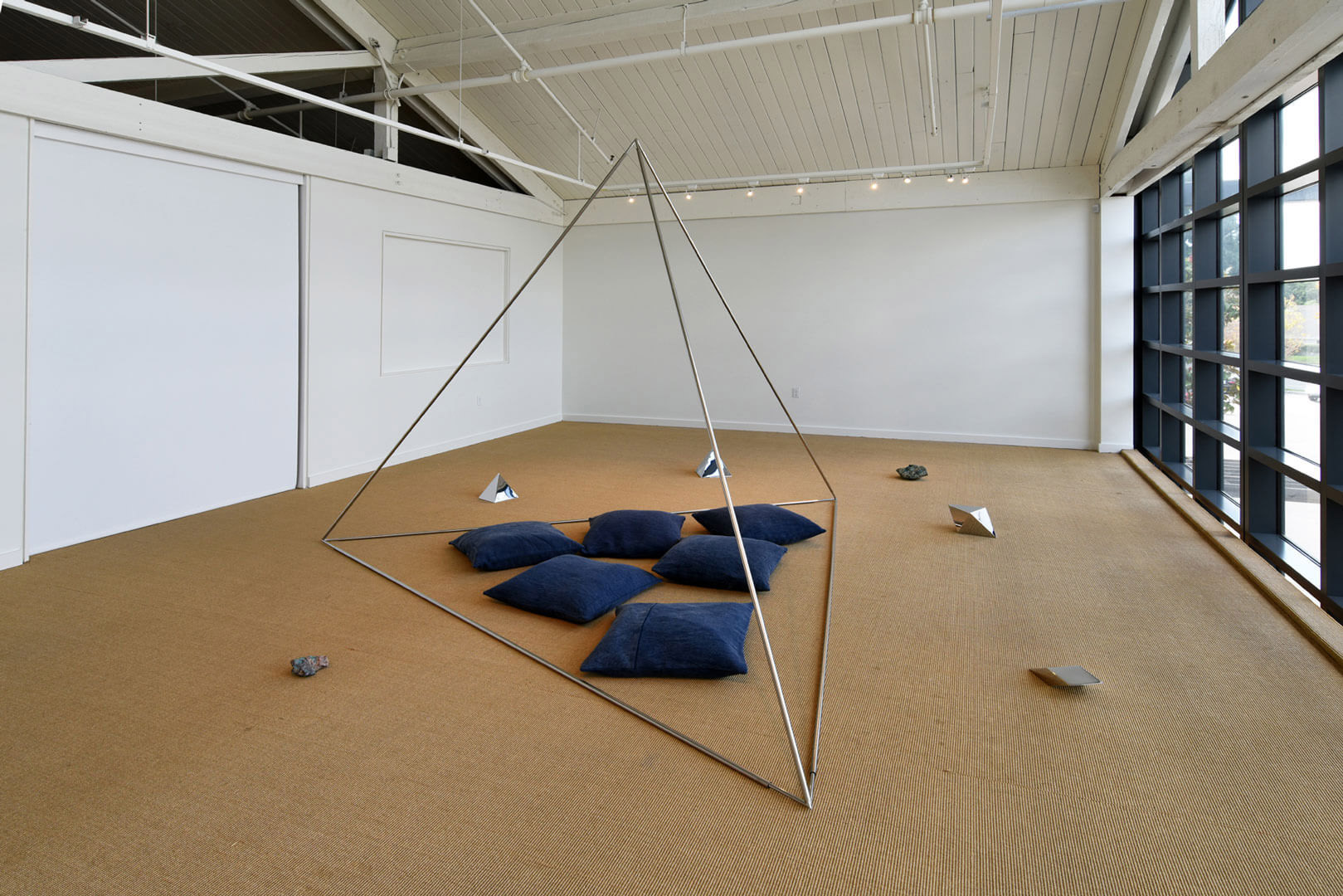 Kathryn Garcia, Hipogea Nº33 (installation view), 2018; polished stainless steel; dimensions variable; Photo: Bliss Photography.