19 Sep

Yang Yongliang: Eternal Landscape
Yang Yongliang:
Eternal Landscape
September 21, 2019 ​– ​March 15, 2020
Yang Yongliang's practice is rooted in his deep respect and reverence for Chinese art history, specifically classical Chinese landscape paintings (​shan shui​). The landscapes in this school of thought are landscapes of the mind—contemplative compositions in which the Chinese ​literati (scholars/artists/court officials) would imbue their ideologies into images of nature. Yang grew up in Shanghai in an era of rapid urbanization and, while a student of tradition, he also embraced new media to make sense of the changing world around him. This exhibition includes film, video, photography, and a virtual reality. It takes its name from Yang's seminal virtual reality work ​Eternal Landscape (2017), in which he mastered new technologies to "paint" a Song Dynasty ​shan shui l​andscape, furthering his exploration of the interconnectedness between tradition and modernity.
This exhibition was organized by the Orange County Museum of Art and guest curated by Melanie Ouyang Lum.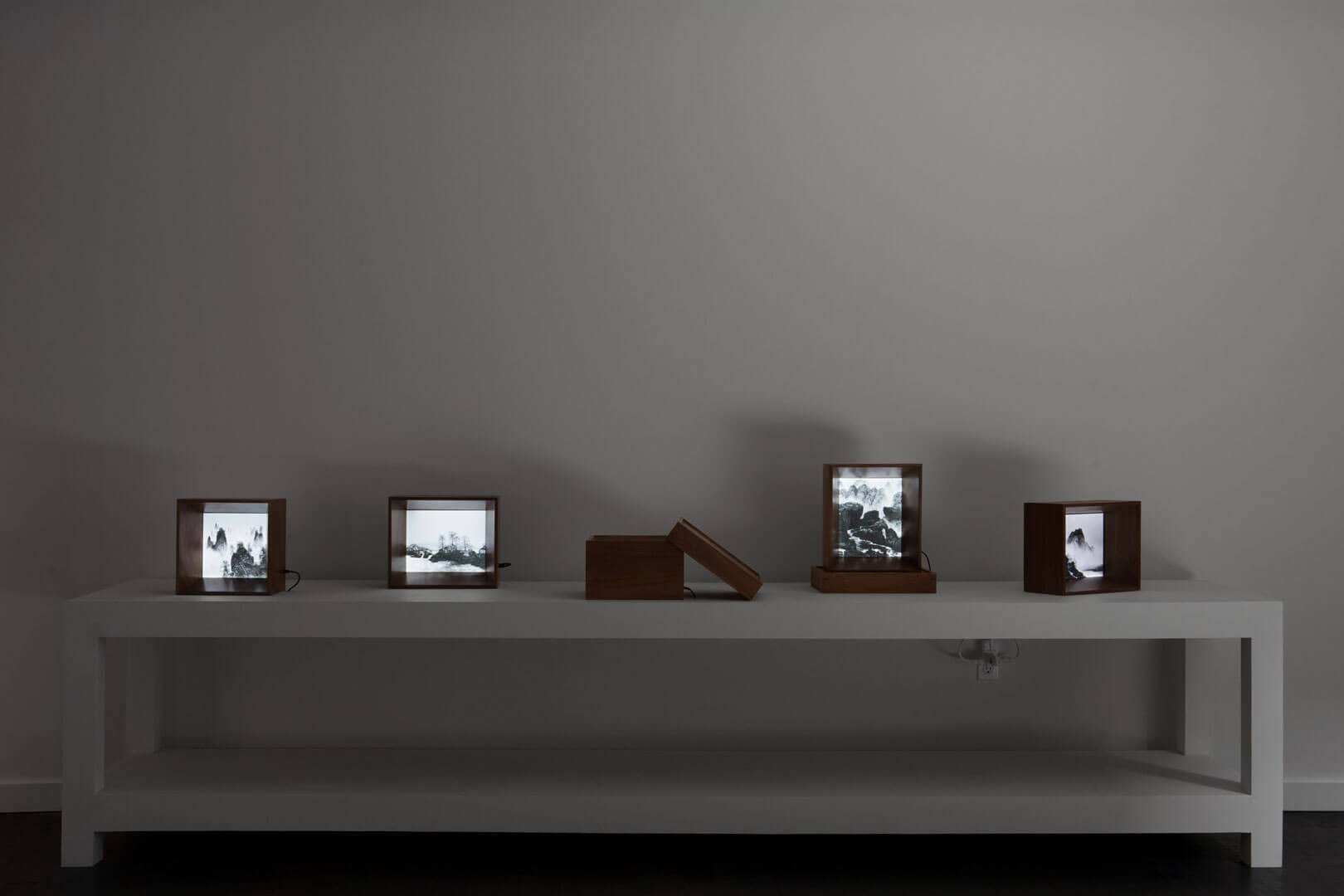 Yang Yongliang: Eternal Landscape (installation view), 2019-2020; Orange County Museum of Art, Santa Ana, CA. Photo: Juliana Paciulli.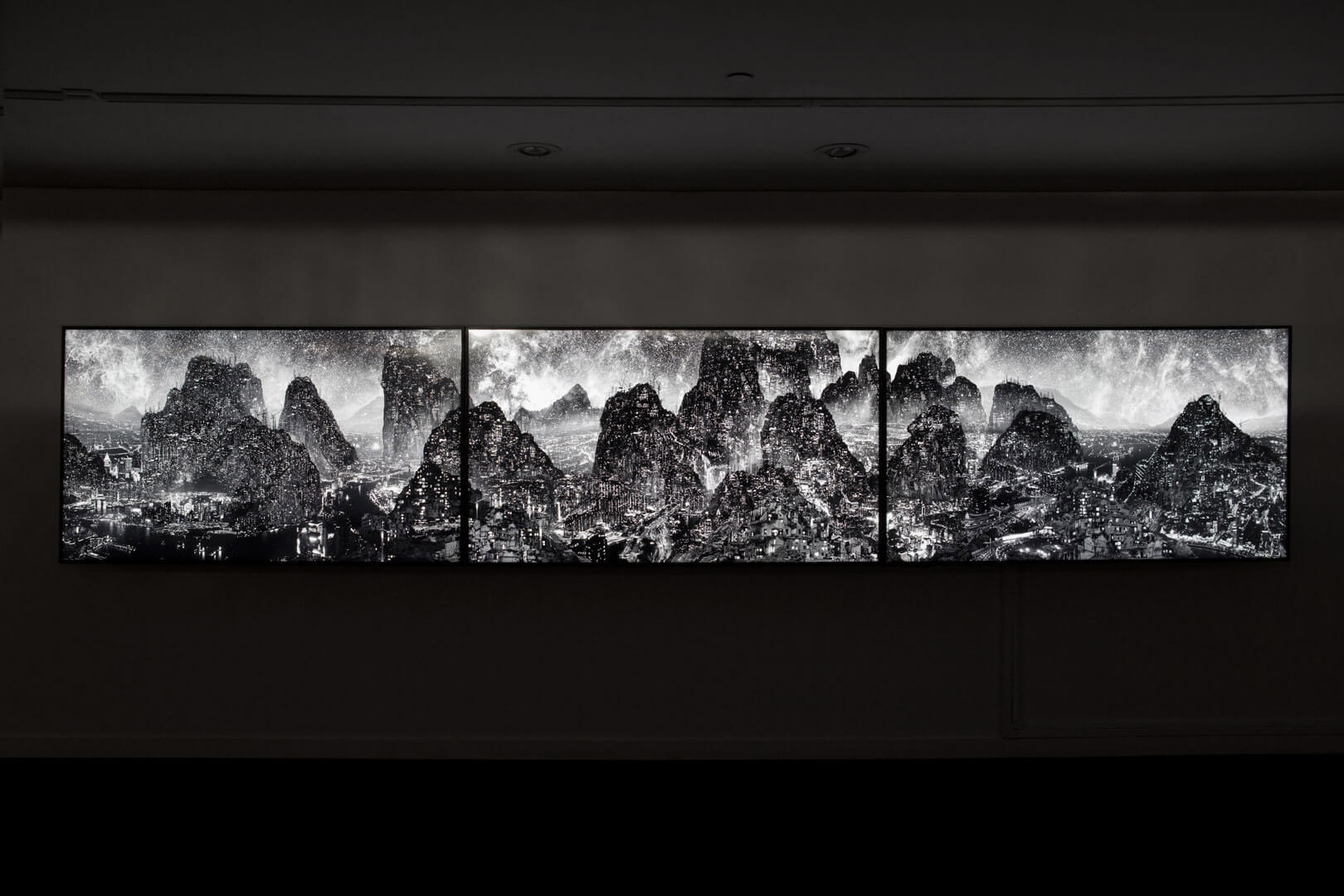 Yang Yongliang, Journey to the Dark (installation view), 2017; three-channel, 4k video with sound; Courtesy of Yang Yongliang Studio. Photo: Juliana Paciulli.