16 Sep

Alexandra Grant: Telepathy is One Step Further than Empathy
Alexandra Grant:
Telepathy is One Step Further than Empathy
This exhibition draws together Alexandra Grant's studio-based work with her philanthropic work through the grantLOVE project. Grant's exhibition explores her ideas about mutual generosity and exchange. For Grant, love has the power to move beyond empathy and can be considered a form of telepathy, which is equal and reciprocal. Large-scale paintings and mixed-media works from her Antigone 3000 series evoke this idea of selflessness by taking the quote "I was born to love not to hate" from Sophocles' play Antigone as their starting point.
Grant takes "one step further" by installing a grantLOVE pop-up shop in the lobby of OCMA. grantLOVE supports artists and nonprofits through the sale of prints, sportswear, and jewelry. Sale proceeds for this incarnation of grantLOVE will support the acquisition of art by diverse women and female identifying artists for OCMA's collection.
To make a purchase from the grantLOVE + OCMA pop-up shop and contribute to this acquisition fund click here.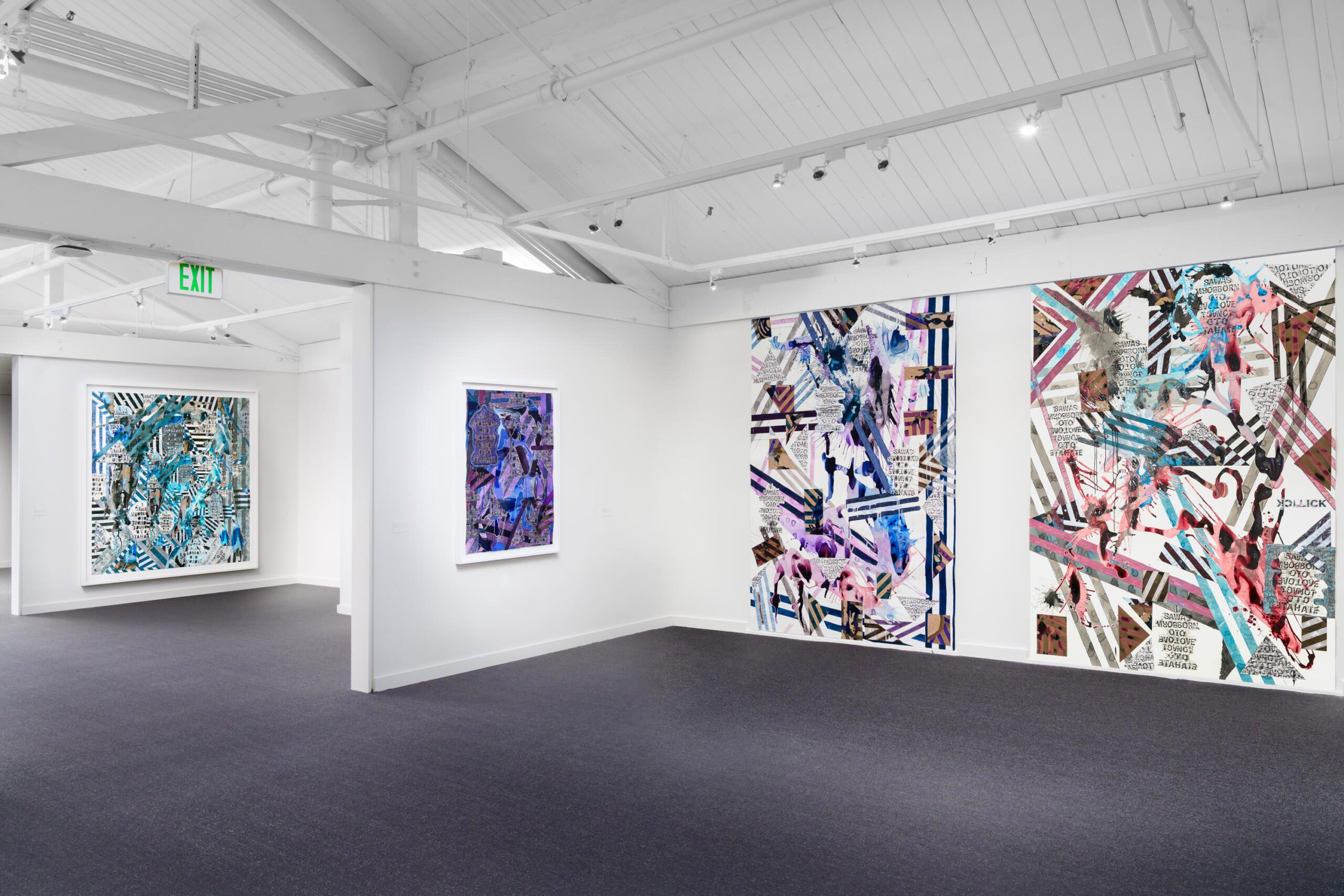 Alexandra Grant: Telepathy is One Step Further than Empathy (installation view), 2020-2021; Orange County Museum of Art, Santa Ana, CA; Photo: ofstudio.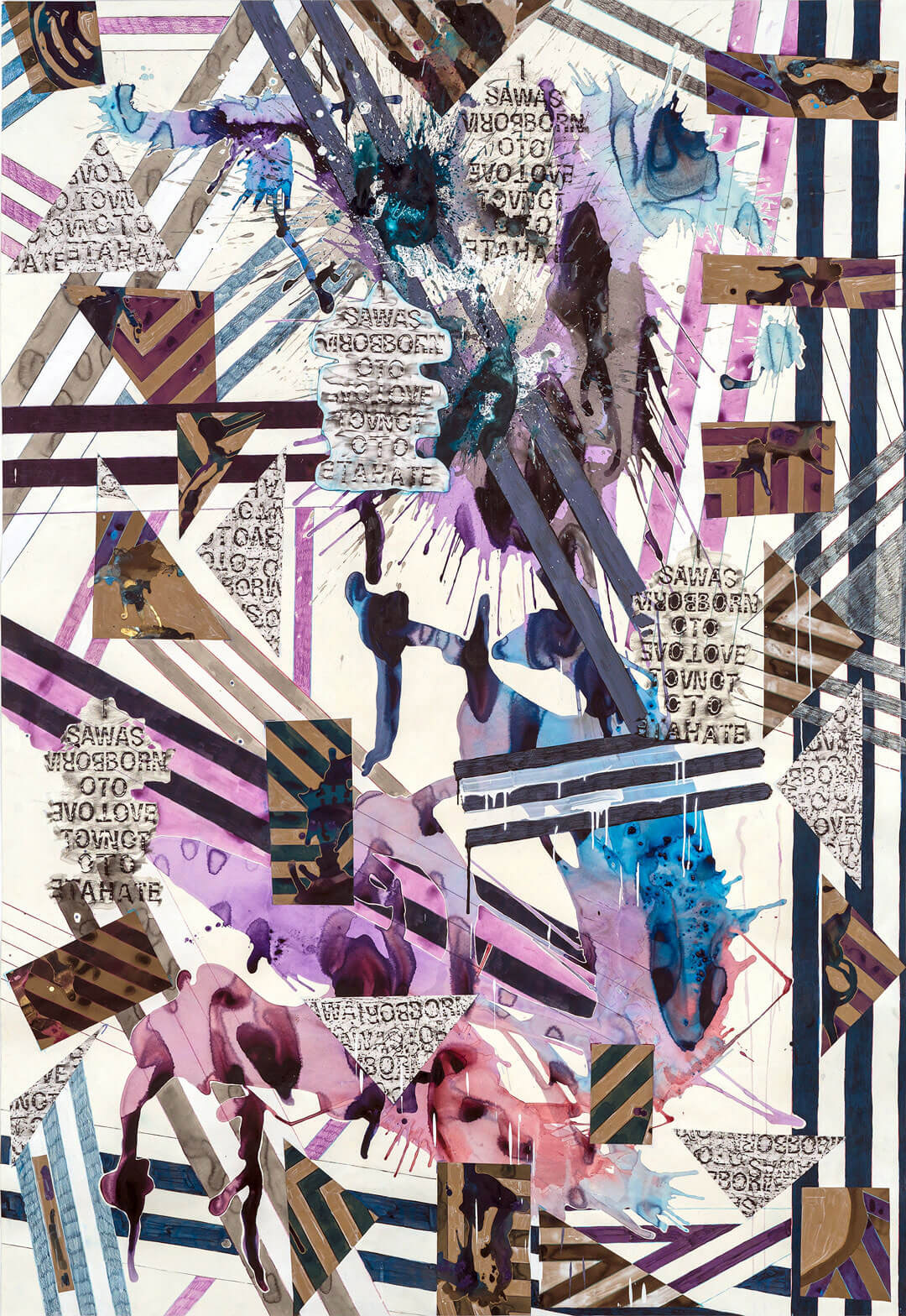 Alexandra Grant, Antigone 3000 (2), 2018; acrylic ink, sumi ink, collage, wax rubbing and colored pencil on paper mounted on fabric; 106 x 72 inches; Courtesy of the artist.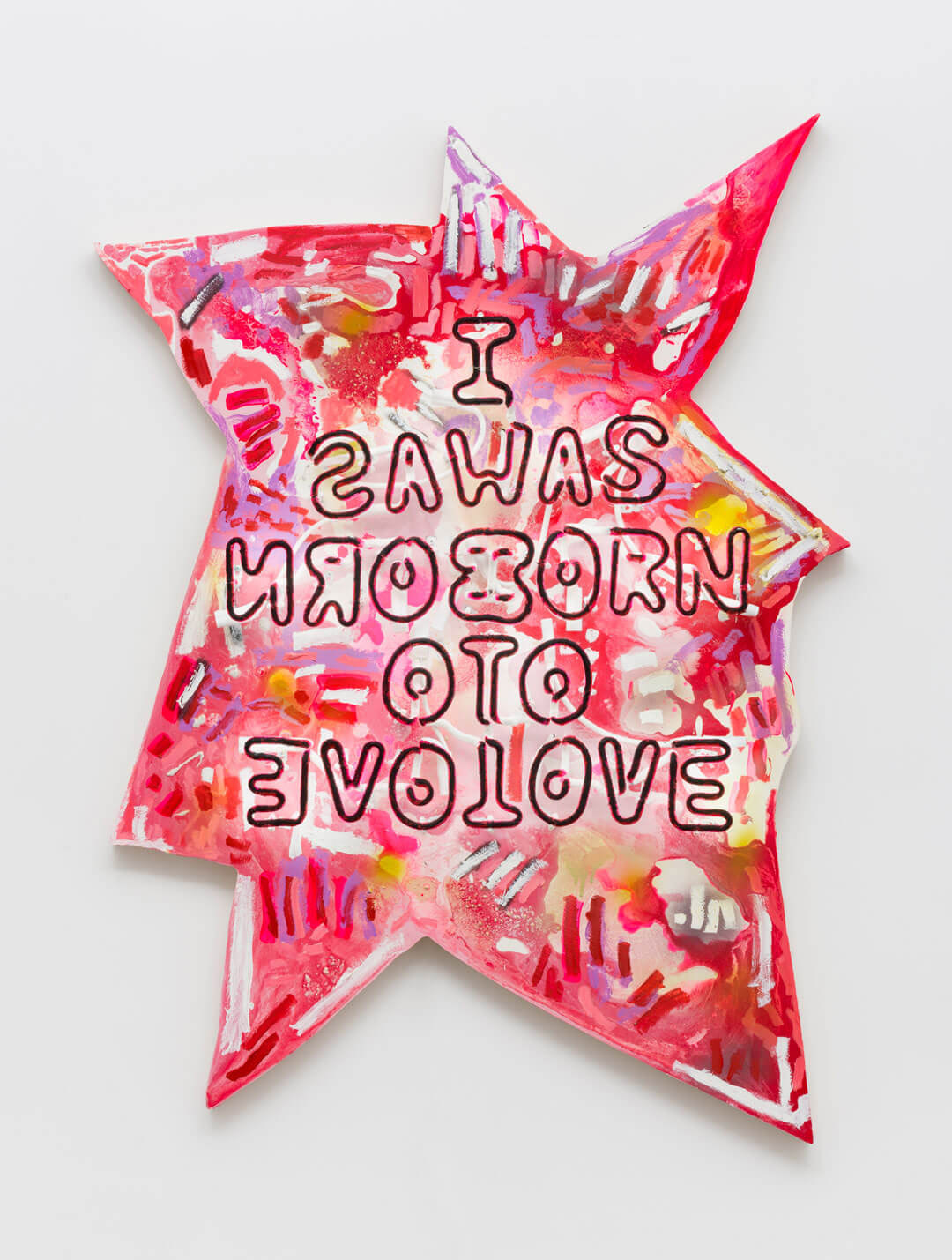 Alexandra Grant, I was born to love (1), 2019; neon, acrylic, and oil paint on shaped wood; 52 x 38-1/2 x 4 inches; Courtesy of the artist.